Regular price
Sale price
$71.11 USD
Unit price
per
Sale
Sold out
SACRED AWARENESS ESSENCES - LOTUS WEI 
Delicious honey elixir infused with flower essences + Silver Hydrosol
5 drops, 5 times a day, under the tongue.
Refine your awareness of energetics & allow yourself to more swiftly tap into electric communication, sound healing, divine timing & interconnectedness. Expand your spacious awareness & augment your experience.

When spring orange blossoms meet summer jasmine wafting in the air, while eating a cardamom dusted chocolate brownie.
Set your intention. Take 5 drops, 5 times a day. Add to all your beverages - coffee, tea, water, etc. Put a dropperful in every water bottle. 
INGREDIENTS:

Flower Elixir: Silver Hydrosol, Honey, Vitis vinifera (Grape) Alcohol, Plantanthera praeclara (White Prairie Fringed Orchid) Flower Essence, Epipactis gigantea (Stream Orchid) Flower Essence, Stanhopea wardii (Bee Orchid) Flower Essence, Corallorhiza maculata (Coralroot Orchid) Flower Essence, Dionaea muscipula (Venus Flytrap) Flower Essence, Penstemon humilis (Blue Penstemon) Flower Essence, Rhododendron oldhamii (Taiwan Azalea) Flower Essence, Achillea millefolium (Yarrow) Flower Essence and Nelumba nucifera (Lotus) Flower Essence.
*Certified Organic

GET CREATIVE: Morning coffee, party punch, restaurants, water bottle, child's water or juice, pet's water, cocktails.
FEEL A DIFFERENCE: Most people feel a dramatic difference in their everyday state of mind within 2-3 days, with a cumulative effect over time. If used regularly, bottle lasts 3-4 weeks, enough time to experience a significant shift in mood and everyday life. Safe (& excellent) for children over 12 months of age.
Shipping & Returns

Shipping information here
Share
View full details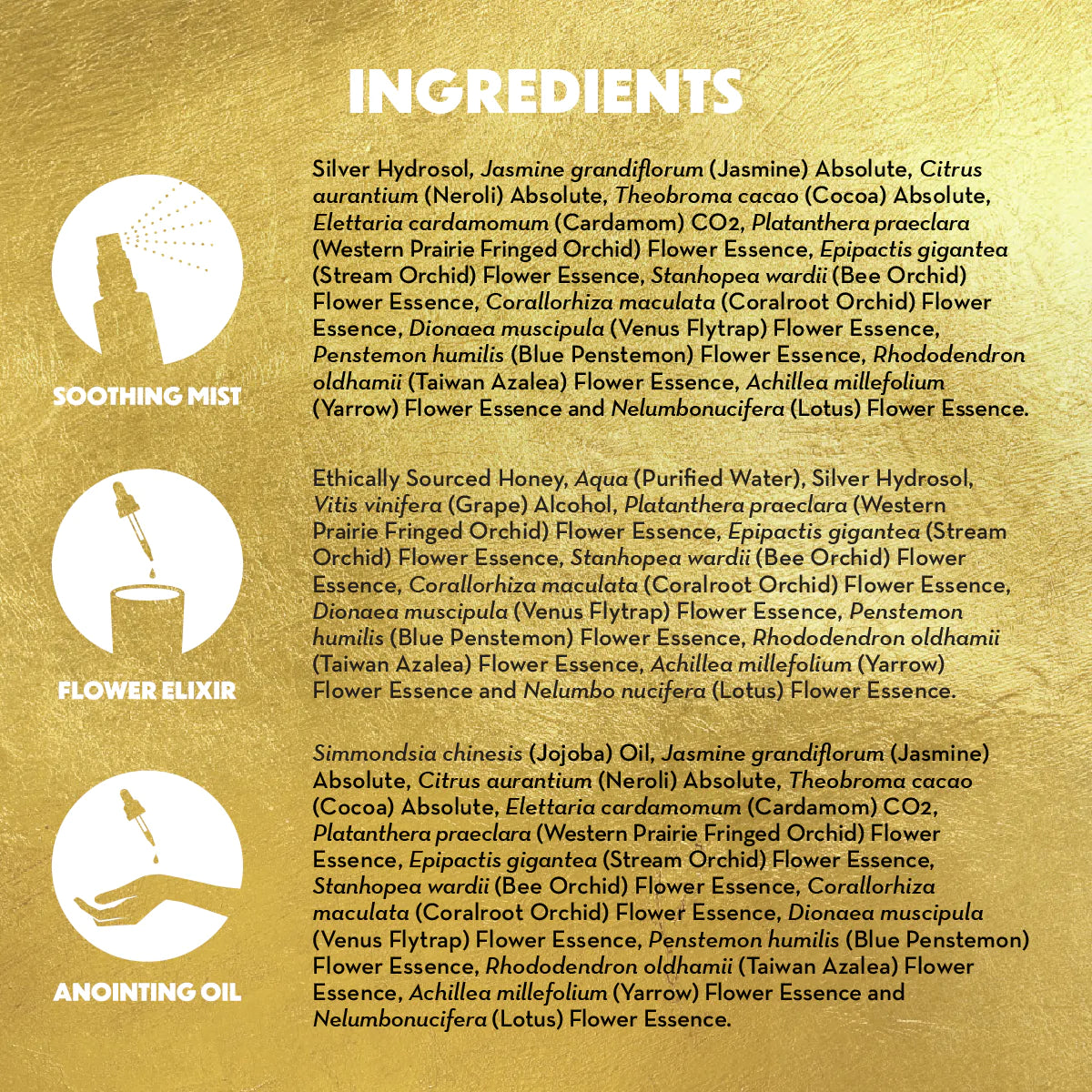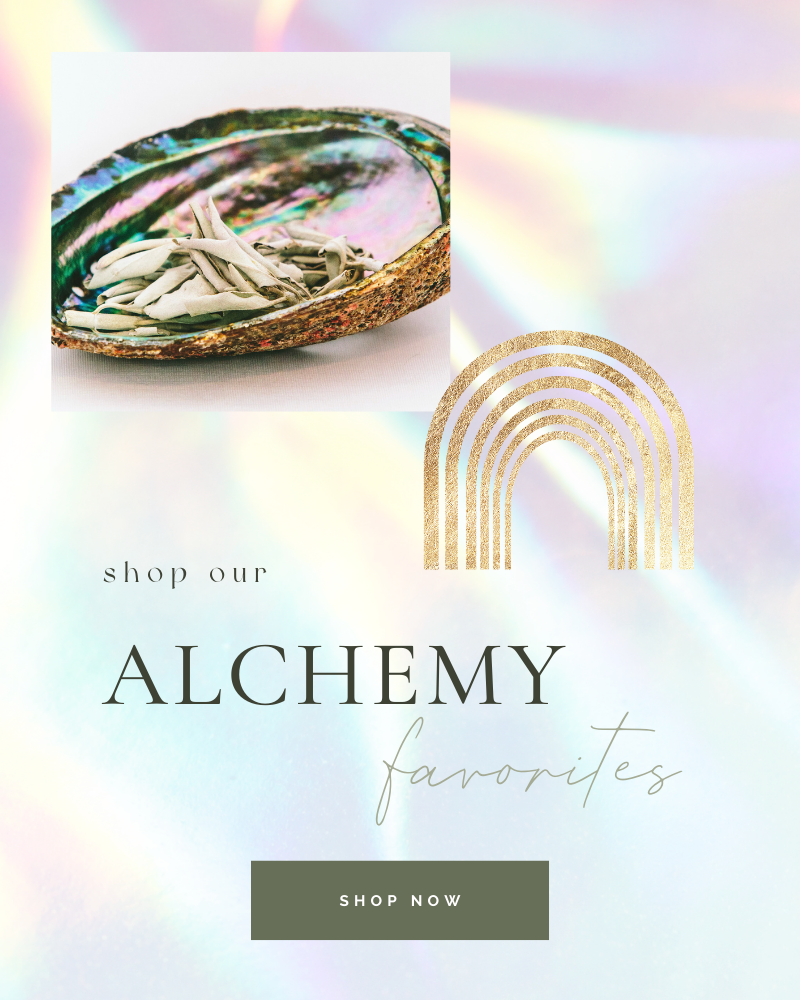 Share your purchase
We love to see your lovely photos on Instagram! Please tag @username in your posts featuring your new products from our store so we can share on our page.
FOLLOW US HERE